Looking for a
Las Vegas Endocrinologist
that you can trust to provide optimal service in a timely and friendly manner? Are you curious about what kinds of services endocrinologists generally offer, and what endocrinology even means or entails? Look no further than The DOCS, where we can not only answer all of your endocrinology related questions, but can also provide you with all of the treatment you need to feel like your very best self again. There are many different reasons why someone might need to pay a visit to an endocrinologist, and we believe that it is of upmost importance for our patients to understand how and why they are being treated.
Do you happen to be experiencing unusual levels of fatigue, a general lack of energy, frequent constipation, unexpected weight gain, constant chills, or random hair loss? As diverse as all of these separate symptoms are, all of them can be traced back to issues with your thyroid. The better you understand how hormone imbalances work in your body, the better you can seek out solutions from professionals like The DOCS to help you friend the appropriate treatment. After a visit with us, we are confident that you will truly never need to see another Las Vegas Endocrinologist again; we will become your one stop shop for all thyroid treatment needs!
If you are experiencing any of the aforementioned symptoms on a regular basis, or if you are simply interested in learning more about your own hormones and glands, come visit the friendly and experienced professionals here at The DOCS. We will work hard to become your lifelong, trusted
Las Vegas Endocrinologist
team; you may even find yourself walking out of our doors feeling like an amateur endocrinologist yourself! Call us today to schedule your first appointment, or drop by our location in person to meet our warm and welcoming staff face to face.
By The DOCS
May 15, 2019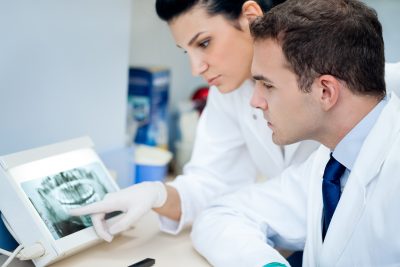 Blog Posts
Follow Us